WEB DESIGN AND CREATION
Whether you want a web design with cutting edge features or a simple imformation magazine style website, we've got you covered.
Paramount Graphics works tirelessly to achieve your objectives. We strive to get it right, working with the client to get the most out of the website and to present their product in the best possible manner.
Paramount Graphics uses the most up to date methods of web design. All sites are hand created (no templates here) using XHTML5 coding. Depending on the product the use of intro pages, flash banners, animated effects and video can enhance the usability and viewing pleasure of the audience, as well as helping to obtain your marketing objective.
We will deliver :
Hand-coded websites
W3C compliant website development
XHTML 5 coding
Sites compatible with mobile devices
Support and advice if and when you need it
Newsletters
EDMs
Mobile sites
Wordpress development
On a budget?
We realise that not every client has the same needs or budgets, so we tailor our services accordingly. Whether you are after a fixed price project, or would prefer a flexible hourly rate, we are happy to fit in with your financial plan.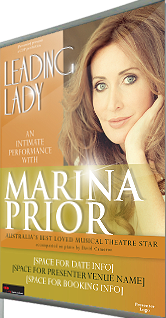 PRINT DESIGN
Certainly we are web designers but we're also great at putting together arresting graphic design packages. Paramount Graphics is your one-stop shop.
Whether or not you are a small business owner the benifits of creative and intuitive design can be yours at a competitive cost.
We specialise in books, theatre programs, flyers, posters, and all business material. We can develop your company's profile, provide "the look" of your business, tying it all together with logos, letterhead, business cards, flyers and promotional material.
Join the big time market with a highly visual marketing presence.
We can provide:
Poster Design
Brochure Design
DL Flyers
Billboards
Marquees
Signage
Print Advertising
Books
DVDs and CDs
Progamms
Invitations
LOGOS AND BRANDING
Paramount Graphics will lead you into the next decade with the vision to create unique, fresh and innovative branding for your product.
A logo represents the face of your business, it portrays to the outside world what you would like your business to communicate. Good logo design will establish an image of professionalism and credibility and will make you stand out amongst your competitors.
We can help you with:
Logo Design
Business Card Design
Brochures
Letterhead
Stationery
Signage
Annual Reports